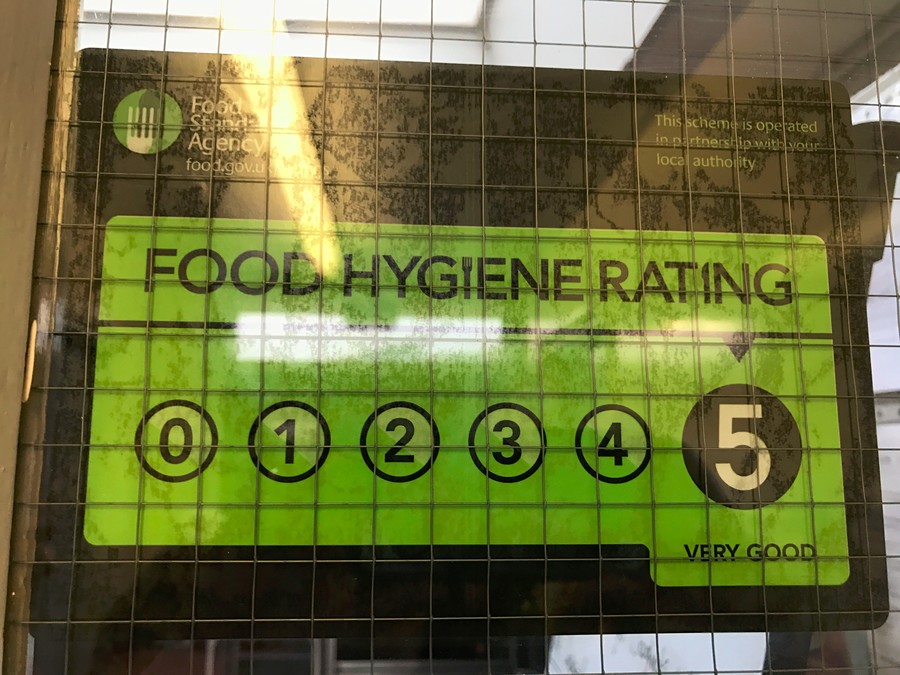 As you can see we have been upgraded to 5 Stars for Food Hygiene! Well done to Miss Broadbent and all the kitchen ladies.
Welcome to our school lunch page.
Miss Broadbent, our new cook has worked really hard on devising a menu that is healthy and balanced and more importantly - the children enjoy! We held consultations with the children with regards to what they liked and Miss Broadbent and her team look forward to serving these meals to lots of children!
****Here is our current menu - Click here!****
Children use a great deal of energy during a school day. They need to concentrate during lessons, let off steam at playtime and recharge their batteries for the afternoon. Eating a school meal helps to achieve this.

Our ever increasing busy lifestyles often leave us short of time during key times of the day. Having a school lunch saves time – no packed lunches to prepare!

Participating in the school lunch experience teaches children the social skills involved with eating with others and how to make choices – learning need not stop when the lunch bell goes.

Children can take part in fun initiatives that encourage them to think about healthy diets and lifestyle.
Our school meals are made with locally sourced fresh fruit and vegetables. All meals include either salad and vegetables and water to drink is always available. The meals are prepared and cooked on our premises by our friendly and experienced catering team. Special diets can be catered for and a vegetarian option is always available.
Our school lunch time is 11.45 -1.10 and our meals represent good value for money - priced at present at £2.00 (£10.00 per week). Children have a choice of healthy main courses and desserts which comply with the government's new food standards. As part of the governments 'Universal Free School Meals Initiative' all Reception, Year 1 and Year 2 children are entitled to a school lunch at zero cost.
All children are encouraged to have a school meal, but if parents prefer, a healthy packed lunch can be brought.
To play some healthy eating games click on the 'Eat Well Plate'.
Comments (1)
Show Comments
Emily Rawson
(about a year ago)
Miss Broadbent is really nice and the food is good